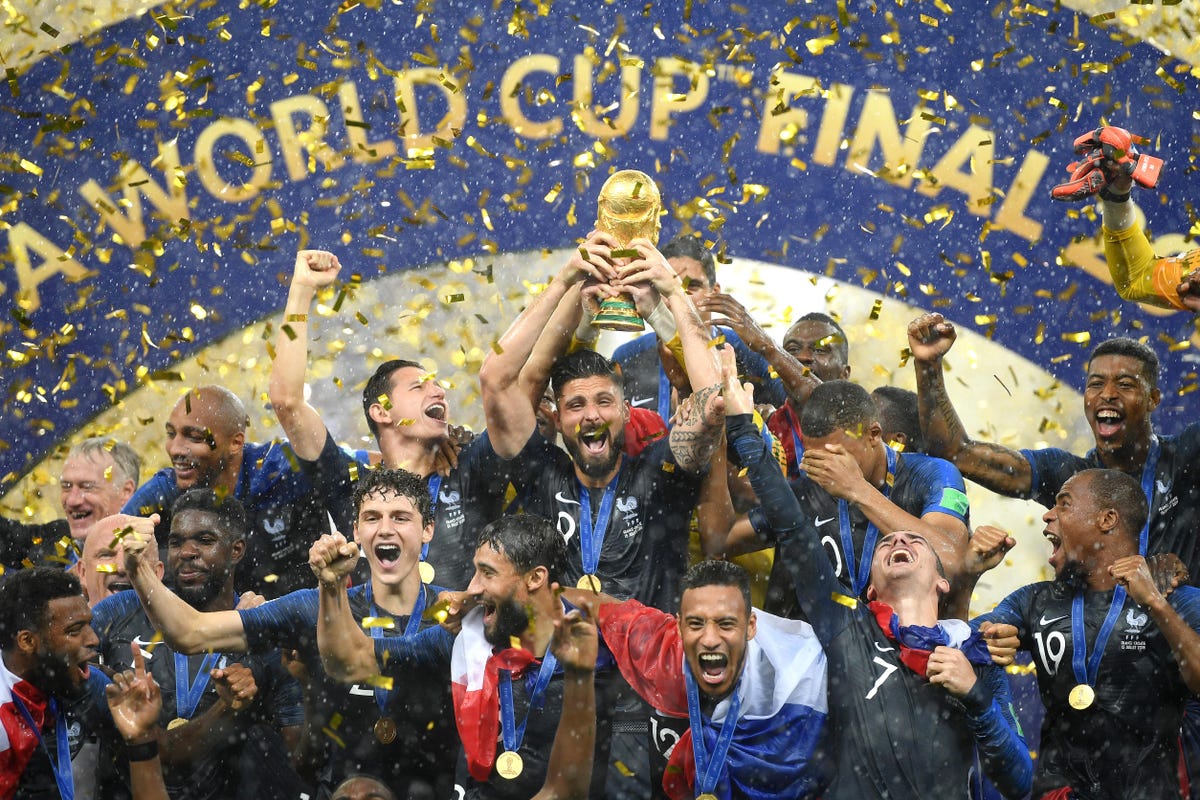 Every four years, soccer fans around the world come together for the sport's biggest event: the FIFA World Cup. But how did it start?
Variations of soccer have been played for hundreds of years or more. But in 1863, the Football Association — or FA — was formed in London, England, and it created the game's first official rules.
And so, soccer as we know it was born.
As the game's popularity spread, there came the need for an international soccer governing body.
In 1904, FIFA — or Fédération Internationale de Football Association — was founded in Paris by soccer associations from seven countries: Belgium, Denmark, France, the Netherlands, Spain, Sweden and Switzerland.
And in 1908, soccer was included as an official sport in the Olympic Games. At the time, it was the most prestigious soccer tournament in the world.
Over the years, soccer associations from different parts of the world joined FIFA, and in the 1920s, Jules Rimet, then president of FIFA, thought of organizing an international soccer tournament outside of the Olympics.
The first official World Cup was held in Uruguay in 1930, with 13 teams: seven from South America, four from Europe and two from North America. Uruguay was the winner.
Twenty-one World Cups have now been held in 17 countries. The tournament has been held every four years, except in 1942 and 1946, when it was canceled because of World War II.
Today, 32 teams take part in each World Cup. The 2022 Qatar World Cup, which begins on November 20, will be the first held in the Middle East, with 5 billion people expected to watch.
---
YORUMLAR
Yorum Yap